Pulling Casts June Diane Raphael
She'll co-star alongside Mandy Moore.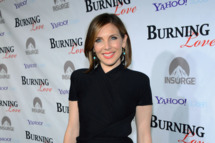 New Girl gyno, NTSF:SD:SVU co-star, and "Burning Love" bachelorette June Diane Raphael has been cast alongside Mandy Moore in the pilot for Pulling, an American adaptation of the terrific, subversive BBC comedy. According to THR, Raphael will play Donna, the central character of the show who decides in the pilot to break up with her boring fiancé. (Moore plays dippy best friend Louise.) If you haven't watched the original, now is the time — it's raunchy and hilarious and fatalistic and dark without being hugely depressing. None of those terms describes most ABC comedies, but maybe the world will surprise us this time.