Gospel Songwriters Sue Rick Ross, Jay-Z, and Dr. Dre Over '3 Kings'
The <em>God Forgives, I Don't</em> track sampled a gospel song without clearance.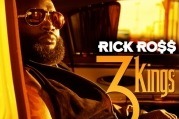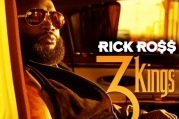 Rick Ross's Jay-Z and Dr. Dre-featuring track "3 Kings" sampled a 1976 gospel song, "I'm So Grateful (Keep In Touch)," while allegedly failing to clear the rights. Now the songwriters, Clara Shepherd Warrick and Jimmy Lee Weary, are about to get paid, courtesy of a lawsuit against three incredibly wealthy men who rap really well on a great song. (Listen to both songs back-to-back below; it's eye-opening.) The suit cites "copyright infringement, unfair trade practices, unfair competition by misappropriation, conversion, and unjust enrichment." Warrick and Weary would also like to see "3 Kings" culturally and commercially vaporized.