Sean Bean Joins New Wachowskis Film Jupiter Ascending
For a "Han Solo-like" role.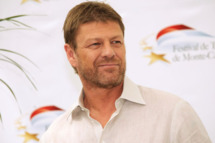 Sean Bean is the newest actor to join Jupiter Ascending, the next indubitably bonkers film from Lana and Andy Wachowski. Bean has been tapped for the role of Stinger, a Han Solo-esque character. He'll co-star with Channing Tatum, Mila Kunis, and Eddie Redmayne of Les Misérables. Kunis plays Jupiter, a Russian cleaning lady with the same genome as the Queen of the Universe, which is a problem for the aforementioned Queen.