Stream Atoms for Peace's Debut Album, AMOK, Now
Thom Yorke + Flea = ???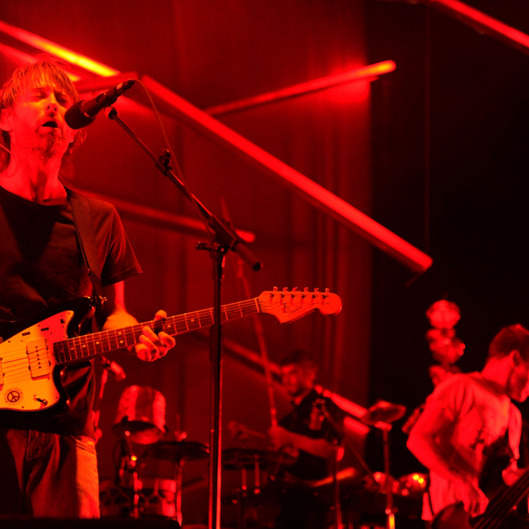 AMOK, the long-anticipated first album from Thom Yorke's side project Atoms for Peace, is scheduled to come out next week, but as is common these days, the band has made it available to stream ahead of time. Yorke is backed by a supergroup made up of Red Hot Chili Peppers bassist Flea, Radiohead producer Nigel Godrich, Beck and R.E.M. drummer Joey Waronker, and percussionist Mauro Refosco (who's worked with David Byrne and Brian Eno). Stream the album below or head to their site if you want to see it visualized with spinning screenshots of the sites that post the stream (including this one!). Don't worry, it doesn't sound like RHCP and Radiohead played at the same time.