Your Sunday Long Reads: Connie Britton and the Making of Pulp Fiction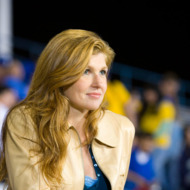 It's Sunday afternoon — your last chance to read all that stuff you meant to read last week before Monday brings a new deluge of things you will want to read. Below, some of our recommendations:
"Connie Britton Is a Late Bloomer" by Susan Dominus (New York Times Magazine): The unlikely story of an actress whose career got way better with age.
"Cinema Tarantino: The Making of Pulp Fiction" by Mark Seal (Vanity Fair): Because people never really get tired of talking about Pulp Fiction.
"Interview: Johnny Marr" by Carrie Battan (Pitchfork): The former Smiths guitarist talks about his new album, Portland, and his attempts to "not be a dick." 
For more in-depth weekend readings, visit our friends at Longreads.
Photo: NBC