The CW Renews Supernatural, TVD, and Arrow
Lusty stares live to fight another day.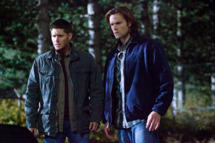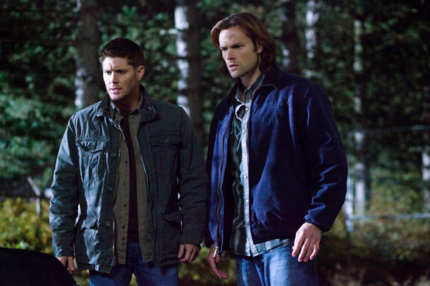 Rejoice, bicep fans: The CW announced today that Arrow, The Vampire Diaries, and Supernatural will all be back next year for their second, fifth, and ninth seasons, respectively. Will there someday be a cross-over episode where everyone makes out in a giant ambisexual mass of six-packs and glossy lips that turns into a cloud with scratch marks and arms poking out of it, like the fights from "Peanuts," but it's not fights, it's everyone from those three shows making out? we wonder, like normal, mature adults.