Under the Dome Miniseries Launches Creepy, Amazing Promo
Input your address, watch your home get domed.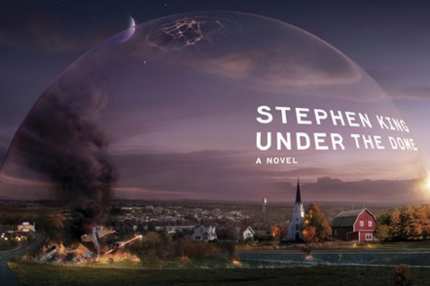 Amblin Entertainment's thirteen-episode adaptation of Stephen King's Under the Dome hasn't started shooting yet, so it's understandable that CBS would launch such a bland teaser during the Super Bowl. However, all parties intrepid/bored enough to follow the URL offered at the dull ad's end find themselves being prompted to input a home address. At that point Google Maps or some independent, Stephen King-financed equivalent locates the home, gets the closest possible view, and puts a dome on it. Go have fun, or sweatily reread 1984.