Vanessa Hudgens Watched Topless Girls Make Out for Spring Breakers
"And then the bottoms started to come off ... "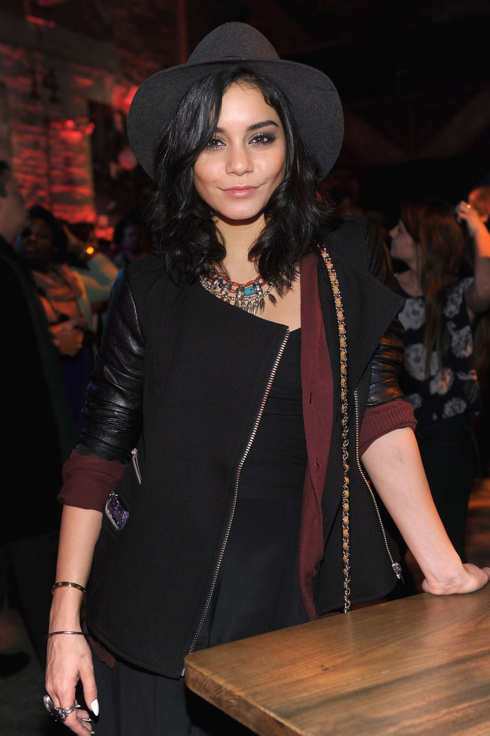 Harmony Korine's awesomely slutty Spring Breakers is about four bikini-clad girls who rob a restaurant to afford a boozy trip. As it turns out, that boozy trip was kind of real — at least for the extras. "Harmony would literally put us with real spring breakers," Vanessa Hudgens, a vision in neon yellow, told us at a relaunch party for varvatos.com. "We were filming this party scene, and there were these two girls — actual spring breakers — on the ground, topless, making out with each other. And then the bottoms started to come off, and I was like, OH MY GOD! And, literally, you see it in the movie, I'm wearing this, like, candy necklace, and I'm like, Ahhh, and freaking out because these girls are naked, two feet away from me, and they were just insane." Hudgens also told us that the movie left her boyfriend, Carrie Diaries star Austin Butler, "shocked." He seconded that. "I came out of it shaking," he said. This should be good.