Vince Gilligan Will Direct Breaking Bad's Finale
The end times draw near.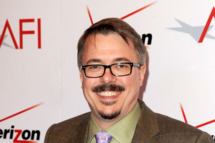 Breaking Bad's series finale is starting to take shape. Creator Vince Gilligan tells The Hollywood Reporter that he'll write and direct the episode, which is about to go into preproduction. This marks Gilligan's fifth time behind the camera for BB: He also directed the pilot; season three's finale "Full Measure" (which ends with Jesse shooting Gale); and "End Times" and "Face Off," the final two episodes of season four. (You remember them. Brock gets poisoned, Gus's face gets blown off? Those two episodes.) Those are all pretty good episodes! So, high hopes.