Adam Driver Joins Jason Bateman and Tina Fey's This Is Where I Leave You
As the little brother.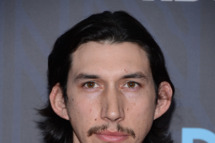 Last we left This Is Where I Leave You, Tina Fey was joining Jason Bateman as co-star. Now Girls's Adam Driver has come aboard as sibling to Fey and Bateman, "the rebel of the family," i.e. probably the role Zac Efron had during the film's first attempt at production. Also in the cast are Jane Fonda, Kathryn Hahn, and Corey Stoll (Midnight in Paris, House of Cards). Adam Shankman is directing from a script by Jonathan Tropper, author of the original novel.