Azealia Banks Is Back to Making Music
"Yung Rapunxel" is here.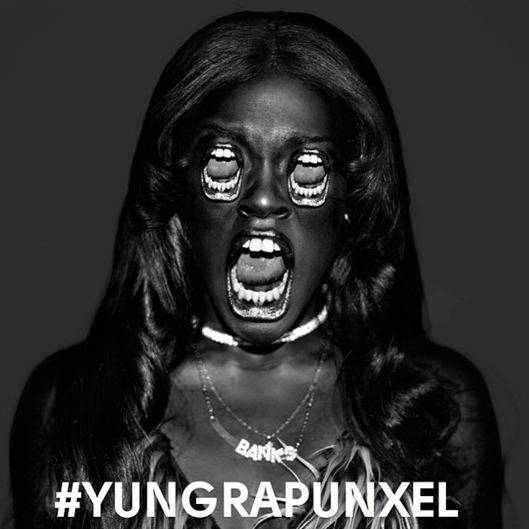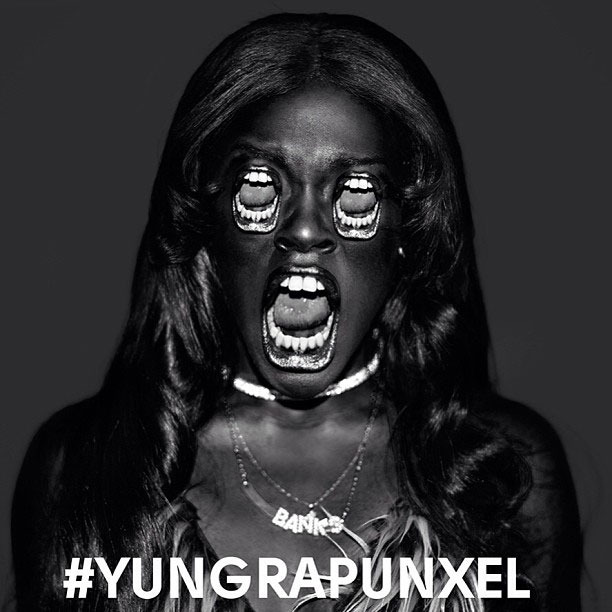 There's a line in "Yung Rapunxel" — the delayed first single off Azealia Banks's very delayed debut album — that may sound familiar. It comes in around 2:37, after an extended interlude with a Mary J. Blige "No More Drama" moment, and it is five seconds of rapping that mimics the "212" flow pretty much exactly. Depending on your feelings about Azealia, her Twitter feuds (Pitchfork has an exhaustive rundown of the recent scraps, if you can bear it), and super-aggro dance beats, it might make your heart explode with nostalgia. Anyway, here's "Yung Rapunxel" and its terrifying artwork. Broke With Expensive Taste is supposed to drop sometime this year, maybe, who knows.