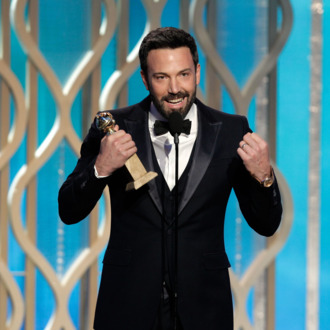 In this handout photo provided by NBCUniversal, Actor Ben Affleck accepts the Best Director award for Motion Picture, "Argo" on stage during the 70th Annual Golden Globe Awards at the Beverly Hilton Hotel International Ballroom on January 13, 2013 in Beverly Hills, California.
Photo: Paul Drinkwater/NBCUniversal via Getty Images
Bunker Hill: A City, A Siege, A Revolution is the next project to vie for Ben Affleck's name at the top. Warner Bros. bought the rights to the forthcoming book by Nathaniel Philbrick as a possible directorial gig for newly Oscar-ified Affleck. While Affleck's busy adapting Dennis Lehane's Live by Night, Argo screenwriter Chris Terrio will adapt Bunker Hill. It's set in Boston, just like most Ben Affleck things, only in 1775.