Truman Capote's Ashes Almost Attended the Broadway Debut of Breakfast at Tiffany's
But security concerns got in the way.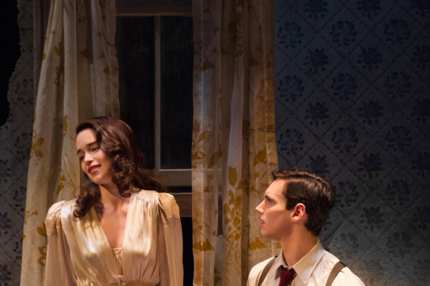 Wednesday marked the premiere of the Broadway adaptation of Truman Capote's Breakfast at Tiffany's, which features Emilia Clarke (or Daenerys Targaryen to you Game of Thrones fans) as Holly Golightly. According to the New York Post, the show's producers tried to make the night extra-special by inviting a special celebrity guest: Capote's ashes, a portion of which are in the possession of Johnny Carson's ex-wife Joanne Carson, a current Bel Air resident who was one of the writer's closest friends toward the end of his life. "We did try to get him here," said a representative for the play. "Joanne says he always wanted to [see] Holly Golightly open on Broadway, and we thought it would have been poignant for the entire company." Unfortunately, Carson ultimately turned down the invitation over security concerns, since there have apparently been two attempts to steal the ashes in the years since Capote's death.