Daniel Radcliffe Eyes Frankenstein, Emma Watson Mulls Cinderella
They're familiar with stories of the fantastic.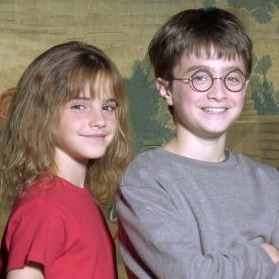 From the Hogwarts alumni newsletter: Emma Watson is negotiating to topline Disney's new Cinderella, a part she's considered before, Variety reports. Kenneth Branagh will direct and Cate Blanchett will tackle the role giving stepmothers a bad rap to this very day. The production is shooting for an autumn start and a 2014 release. Daniel Radcliffe, meanwhile, is in talks to star in a retelling of Frankenstein. He'd play Igor, who gets the focus in this one. Paul McGuigan (Cloverfield, Let Me In) is directing from a script by Max Landis (Chronicle). And don't worry about Rupert Grint — he's filming a CBS comedy pilot called Super Clyde. Everyone's big and successful. It's just like the epilogue to Deathly Hallows.