Debra Messing Joins CBS Comedy
But how will <em>Bombshell</em> ever make it to Broadway?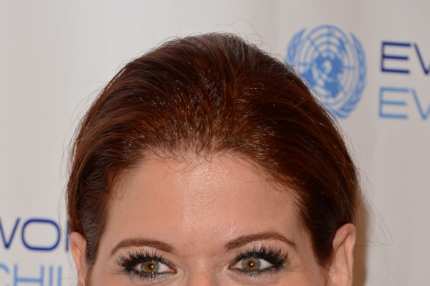 Just in case the writing on the wall was not quite legible enough for you: Smash star Debra Messing has been cast in a pilot for next season. Sources close to the project confirmed that Messing will star in a still-untitled CBS single-camera comedy about a Park Slope mom trying to balance work life and home life. In the script, Messing's character is described as "perpetually stressed" and "pretty but can't be bothered." Scarf wardrobe TBD.