Dermot Mulroney Returning to New Girl
Will he still smell like Shakespeare, if Shakespeare was a damn cowboy?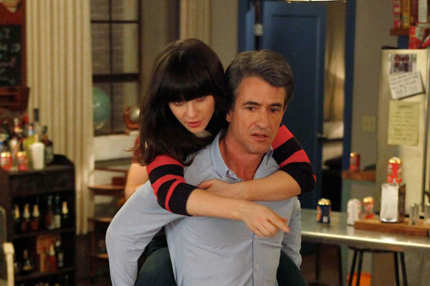 Dermot "Fancy Man" Mulroney will be back on New Girl later this season, throwing a wrench in Jess and Nick's inevitable – yet controversial! — union. According to E!, Mulroney will appear on an episode in April, which is just around the corner, really. Figure it out, Nick and Jess! For the love of True American, please don't string us along.