Disney Making a New Live-Action Beauty and the Beast
Despite the fact that Guillermo del Toro is doing the same thing.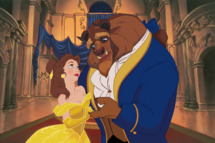 Disney knows Guillermo del Toro is making a "darker, beautiful, hopelessly romantic but Gothic" Beauty and the Beast for Warner Bros., and Disney does not care. The studio has hired Joe Ahearne, writer of Danny Boyle's new film Trance, to script a Beast-centric take on the fairy tale. The Beast "will be live action, and most certainly 3-D," writes Deadline. Add it to the list; fairy-tale movies will soon be the new superhero movies.