George R.R. Martin Will Be on Game of Thrones
As the wizardlike Lord Frylas of Thunderbaugh. He's one of the characters, right?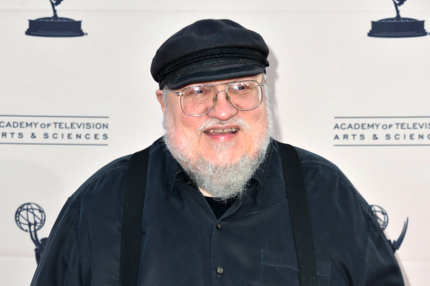 Keep an eye out for a familiar bearded visage on this season of Game of Thrones: Apparently George R. R. Martin has a cameo, though he and the show's producers declined to say what his exact role is. Executive producer David Benioff tell Deadline that "you will see [Martin]" in the third season, though, y'know, best-laid plans and all that — Martin was supposed to have a cameo in the pilot, too, but that would end up being edited out. Speaking of best-laid plans, there are still two more books in the Song of Ice and Fire series that have no release date.