G.I. Joe Wins Easter Weekend Box Office
While Tyler Perry's new movie does just okay.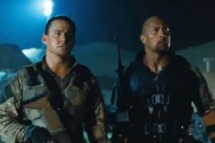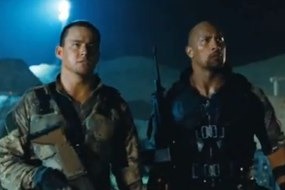 The country's love of movie theaters was resurrected this Easter (as is the case with most major holidays), and the box office brought in a total of $145 million over the weekend. G.I. Joe: Retaliation premiered in the top spot with $41.2 million, along with some controversy over whether that constituted 2013's biggest global opening. (Disney insists that title goes to Oz The Great and Powerful.) Animated darling The Croods fell to second place with $26.6 million, while newcomer Tyler Perry's Temptation: Confessions of a Marriage Counselor, an erotic thriller, came in at a close third with $22.5 million. White House disaster flick Olympus Has Fallen, starring Gerard Butler and Kentucky Senate candidate Ashley Judd, limped into fourth place with $14.1 million, and the aforementioned Oz the Great and Powerful came in fifth with $11.7 million, bringing its four-week total to just shy of $200 million.