Here Is Beyoncé's 'I Been On' Remix
With all the Texas rappers.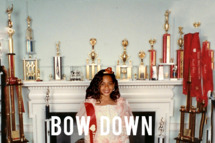 As promised, it is a who's who of Texas rap, with verses from Bun B, Willie D, Scarface, Slim Thug, Z-Ro, and Lil Keke. Also today in new music: Maybe you'll like this Charli XCX track? Try them both! Hell, play them at the time. It's Friday, do you.