Here's How Jay-Z Wound Up Doing the Gatsby Soundtrack
Leo introduced Baz and Jay.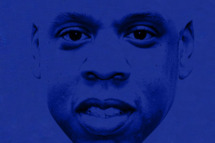 Leonardo DiCaprio, your new Gatsby, introduced director Baz Lurhmann to Jay-Z, and then they all became best studio buddies. Allow Baz to elaborate: "Leonardo and I were lucky enough to be present in a recording session over two years ago as Jay-Z was recording 'No Church in the Wild,' and the collaboration grew from there." Perfect. Also: If "No Church in the Wild" is what happens when those three get together, then maybe this movie has a chance after all?