IFC Orders New Shows From Ben Stiller, Bob Odenkirk, Will Ferrell, and Adam McKay
Ferrell: "This is a crazy and maybe even stupid idea."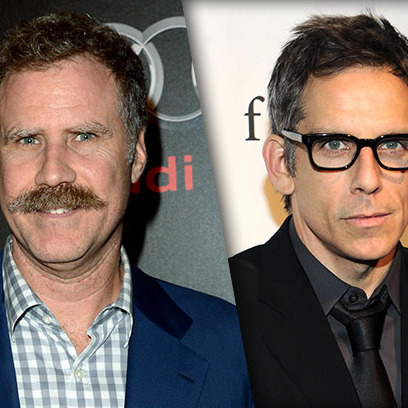 IFC is continuing its pursuit to be TV's den of comedy nerd-dom by ordering two more shows produced by some of comedy's biggest names. The first, which is produced by Ben Stiller and Bob Odenkirk, is a 30-minute sketch series from the Birthday Boys. Beyond being a fixture of the L.A. comedy scene, their combined credits include Parks and Recreation, The Office, Conan, Portlandia, and Comedy Bang! Bang!. The second series, The Spoils of Babylon, comes from Will Ferrell, Adam McKay, and the people at Funny or Die. Described as a parody of miniseries like The Thorn Birds, it's the "television adaption of a best-selling epic novel by fictional famous author Eric Jonrosh." Ferrell will play Jonrosh. Ferrell was quoted as saying, "This is a crazy and maybe even stupid idea," adding, "IFC is either courageous or really stupid which makes them a perfect partner for us." It seems like the network might've found it's slogan: "IFC: Courageously really stupid."