Independence Day Director Reveals Sequel Plot Details
It's twenty years later, and the aliens are not happy.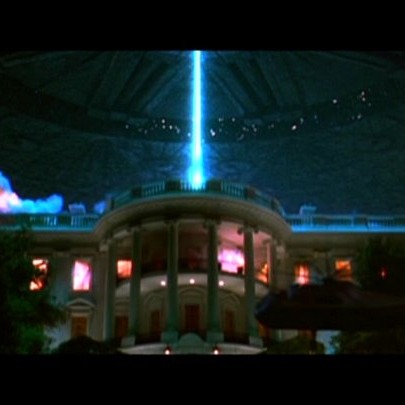 All the way back in October of 2011, we reported that Fox was planning two Independence Day sequels, with or without Will Smith. It appears the original's director Roland Emmerich has been working on the scripts. And he recently filled Entertainment Weekly in on some plot details of what are being called ID Forever Part 1 and ID Forever Part II.  "The humans knew that one day the aliens would come back," he explained, adding, "And they know that the only way you can really travel in space is through wormholes. So for the aliens, it could take two or three weeks, but for us that's 20 or 25 years." In that interim, humans have "harnessed all this alien technology," which means cools weapons for everyone. To get around their dependence on Will Smith, the movie will focus on the younger generations. There's still no start date in place, as The Amazing Spider-Man writer James Vanderbilt is currently rewriting the scripts. If you need to scratch that Independence Day itch, watch Bill Pullman be the president on 1600 Penn and pretend Josh Gad is an alien.