The Natalie Portman–Starring Jane Got a Gun Swaps Michael Fassbender for Jude Law
It's because of scheduling conflicts.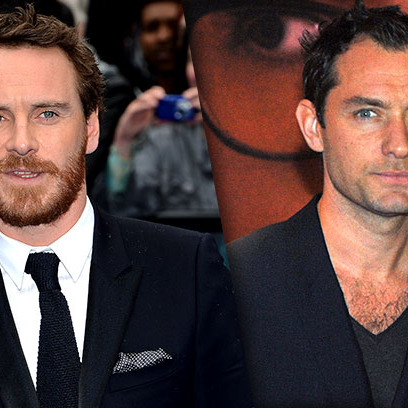 This summer, we reported that Michael Fassbender was cast to star opposite Natalie Portman in We Need to Talk About Kevin director Lynne Ramsay's Western Jane Got a Gun. Well, The Hollywood Reporter writes that he is now leaving the project because of scheduling, causing an accented-actor shuffle. Taking his place is the Australian Joel Edgerton (a.k.a. the "her confidence" Navy SEAL from Zero Dark Thirty), who originally was cast to play the villain. This left a bad-guy space that the British Jude Law will fill. This move comes only a couple of weeks before filming was supposed to start — good thing they'd already budgeted for an accent coach.