Jared Harris Joins Paul W.S. Anderson's Pompeii
He'll co-star with <em>Game of Thrones</em>'s Kit Harington.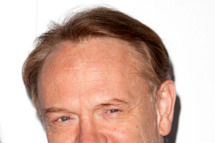 Jared Harris has joined the lava-story-turned-love-story Pompeii. Directed by Paul W.S. Anderson (Resident Evil, Alien vs. Predator), the 79 A.D.-set film will star Game of Thrones's Kit Harington as a slave/gladiator and Sucker Punch's Emily Browning as his true love. Harris will play the true love's father. Pompeii was pitched as a big 3-D adventure, so the former Lane Pryce is on exactly the right track if he wants to distance himself from Mad Men.