Could We Interest You in a Justin Timberlake–As–Daddy Warbucks Rumor?
Sony denies it, but ...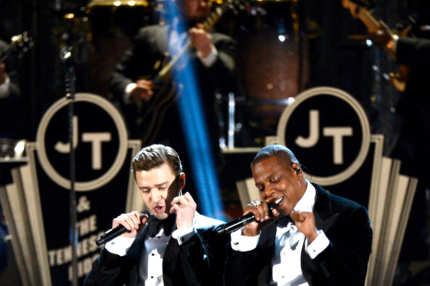 A Sony rep denies it, but that did not stop "Page Six" from running a rumor that Justin Timberlake is being considered to star as Daddy Warbucks in the Jay-Z-produced, Quvenzhané Wallis–starring Annie remake. "Hollywood sources are buzzing," says the item, which is probably "Page Six"'s way of saying that some studio assistant wrote Justin's name on a whiteboard once as a joke. Counterpoint: Where Jay goes, JT goes. It's also maybe not the worst idea for Timberlake?