Lost's Naveen Andrews Joins ABC Thriller
He'll play "a former SAS and a renegade."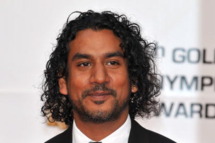 Naveen Andrews — who, never forget, is actually a Londoner — has joined ABC's thriller pilot Reckless. It's about "a resourceful problem solver who, when his wife Sarah is unjustly imprisoned during a political uprising overseas, resorts to entering a world of political intrigue, dangerous alliances and high emotional stakes in order to get her out." The erstwhile Sayid will play a Brit (see!) called Roland Shaw, a "former SAS and a renegade who will do whatever it takes, for a price, to rescue Sarah."