NBC Eyes Bad Judge Pilot Starring Kate Walsh
From Gary Sanchez Productions.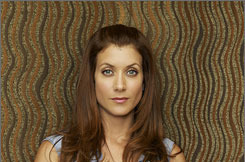 CBS has a Bad Teacher pilot coming, but why stop there? On to Bad Judge, says NBC, now considering the project from Will Ferrell and Adam McKay's Gary Sanchez Productions. Kate Walsh would star in the comedy about "a hard-living, sexually unapologetic woman ... who plays with the law, and whose life on the edge is constantly in balance as she also happens to be a judge in the criminal court system." Up next: Bad Pharmacist, Bad Accountant — anything that doesn't immediately sound like a cheesy porn title, basically.