Nicholas Hoult Has Always Been Obsessed With Beans
No matter if he was with Freida Pinto or Jennifer Lawrence, he was talking beans long before <em>Jack and the Giant Slayer</em>.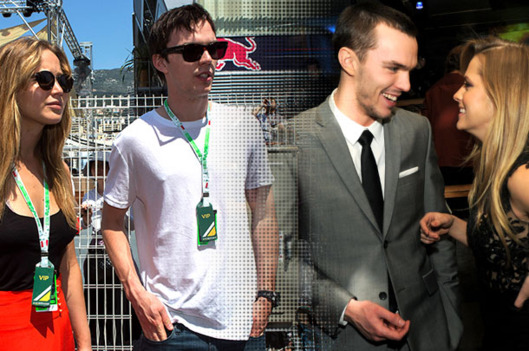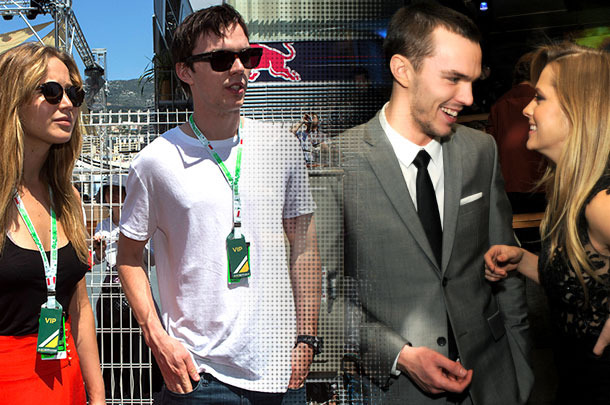 At first glance, Jack the Giant Slayer might look like the kind of blockbuster that agents for an up-and-coming actor like Nicholas Hoult would sell him on by saying, "I know it's no X-Men, but the studio's behind it and you'll make some good cash!" But it turns out that this is much more than just a payday for Hoult: This project is the culmination of one of his lifelong passions. No, not swordplay or fairy tales — the man loves beans, whether on the stalk or not! Going all the way back to his Skins days we found pictures of Hoult discussing, pontificating, and thinking about beans with everyone from Freida Pinto to his ex, Jennifer Lawrence. See the images below and learn a thing or two about beans in the sexiest way possible. 
February 28, 2008, NME Awards, with Skins costar Larissa Wilson: "All the press wants to ask about is the sex scenes on our show. They should be asking about the beans that give us the energy to perform those sex scenes."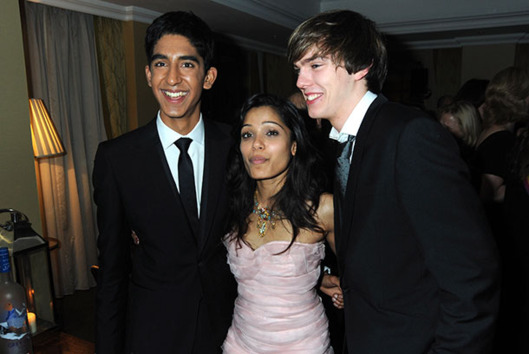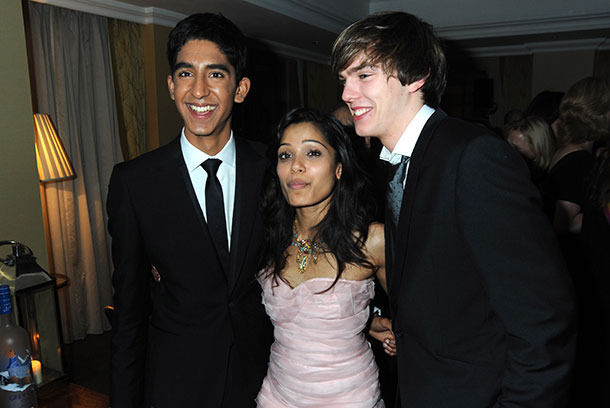 February 8, 2009, BAFTA After-party with Dev Patel and Freida Pinto:
"Wait a second, Freida. Your name is Pinto ... like pinto beans! So lucky."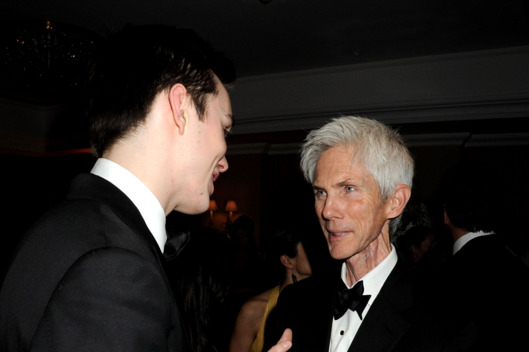 February 21, 2010, BAFTA After-party with Richard Buckley (journalist and partner of A Single Man Director Tom Ford):
"Yes, BAFTA is an old and revered organization, but you know what's really old and should be even more revered? Beans! There were people eating beans in Thailand in the early seventh millennium B.C.E. Isn't that something?"
February 21, 2010, BAFTA After-party with Livia Giuggioli: 
"I like your dress. It's a nice color. It reminds of the many types of yellow beans. But not garbanzo beans. They're more of a tan, and also fresh garbanzo beans are green. So, yeah, I like your dress."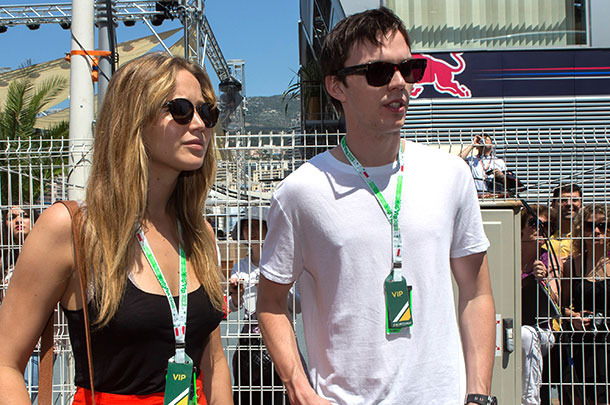 May 26, 2012, Monte Carlo Grand Prix with Jennifer Lawrence:
"I really think your Hunger Games character should've partnered with a bean farmer instead of a baker. Beans are a slow carb, unlike white bread, so he'd have great endurance. You know? Jen? Jen? Are you not listening to me? This does not bode well for our relationship."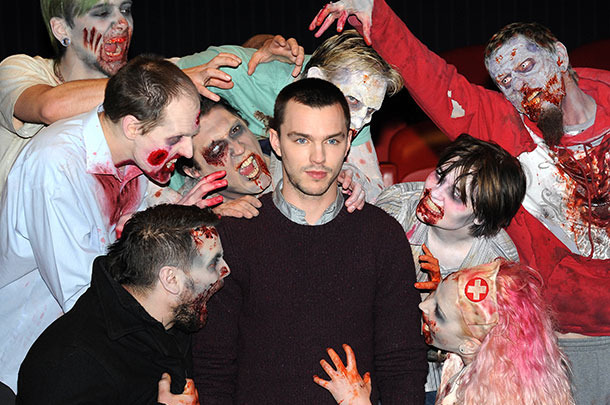 January 18, 2013, Warm Bodies premiere with zombies:
Zombies: "Brains! Brains! Brains! Brains!"
NH's Thoughts: "Beans! Beans! Beans! Beans!"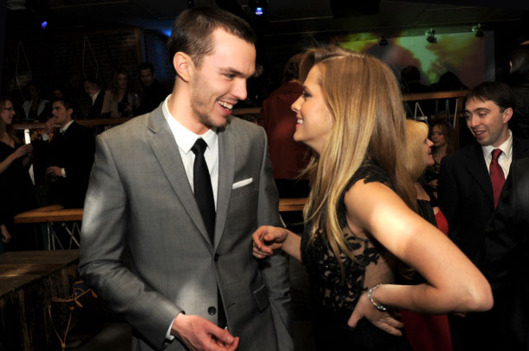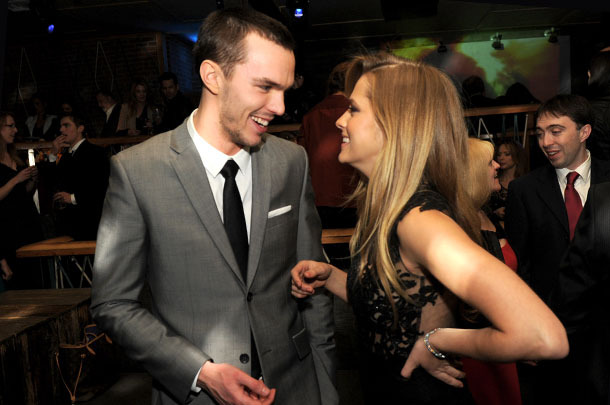 January 29, 2013, Warm Bodies LA Premiere with costar Teresa Palmer: 
"Beans don't even grow on stalks. They grow on vines. Well, bush beans grow on little plant things. But never stalks. My next movie should be called Jack and the Beanvine."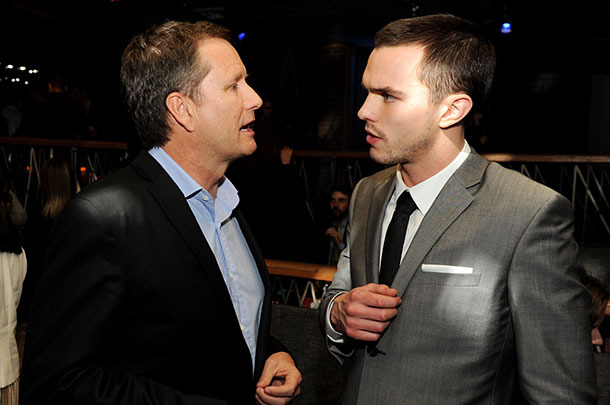 January 29, 2013, Warm Bodies LA Premiere with Lionsgate Vice Chairman Michael Burns:
MB: "Please, please, please tell me more about how the Native Americans used to grow beans alongside corn, so the beans would vine their way up and the cornstalks would act as support."
NH: "Well, I don't have much more to say about the subject. Unless you consider enough-to-fill-twenty-books 'much more.' Ha ha ha ha ha, beans!"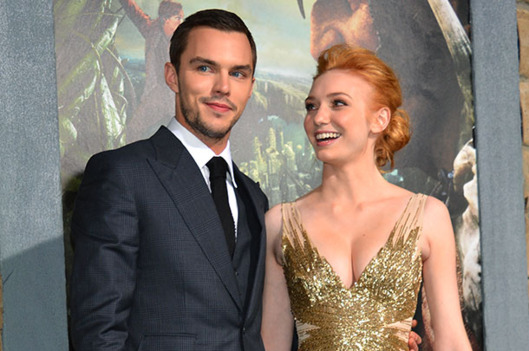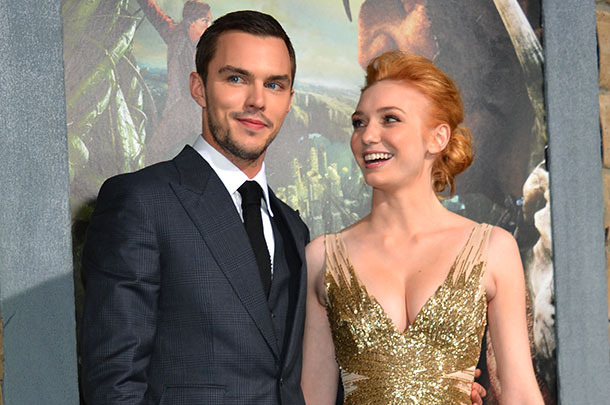 February 26, 2013, Jack the Giant Slayer Hollywood premiere with costar Eleanor Tomlinson:
ET: "What's the matter? Still bummed they didn't put 'beanstalk' in the title?
NH: "Beanvine! And yes."
ET: "Can't you just be happy there's beans in it at all?"
NH: "Sigh. Fine. There better be bean-based cocktails at the after-party, that's all I'm saying."