Oz's Great and Powerful Opening Weekend
The movie brought in $80.3 million.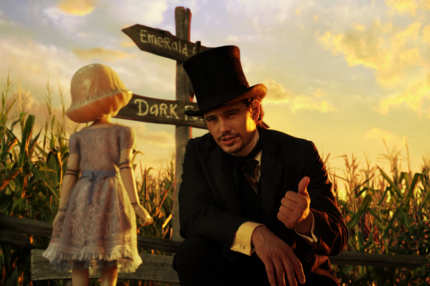 In spite of the many tepid reviews (and James Franco put-downs), Disney's $215 million bet on Oz the Great and Powerful is already paying off with a robust $80.3 million domestic opening (with a total of $150 million globally.) Meanwhile, that other budget-busting fantasy movie, Jack the Giant Slayer, is still doing much less well: It brought in $10 million this weekend, which means its haul is down 61 percent from its disappointing debut last week. With $6.3 million in earnings, Identity Thief came in third place and beat out the opening of Dead Man Down, which only made $5.4 million. It's kind of fun living in a world where people choose Melissa McCarthy over Colin Farrell.