Ryan Gosling Has a Secret Passion — Carrying Things
You name it, he's carrying it.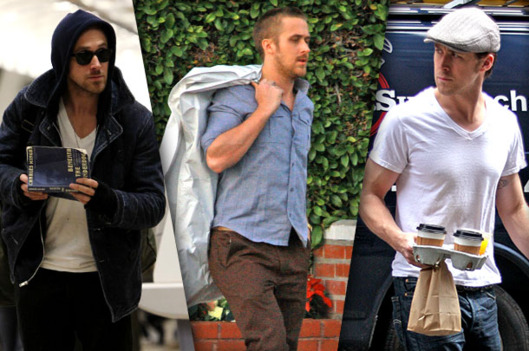 "I've been [acting] too much," Ryan Gosling told the AP last week. "I've lost perspective on what I'm doing. I think it's good for me to take a break and reassess why I'm doing it and how I'm doing it." Sure, maybe Ryan, who stars in this upcoming weekend's The Place Beyond the Pines, needs some time off to fine-tune his craft. Or maybe he's taking a break to pursue his true passion, which is carrying things. Dry cleaning, coffee, artisanal cheese — if it needs to get from point A to point B, Ryan Gosling will carry it there in his manly hands. No messenger bags allowed. This is the Professional Carrying League.
BEGIN SLIDESHOW