Battlestar Galactica Showrunner Ronald D. Moore Sells Helix to Syfy
Someone please notify <em>Portlandia</em>'s fake Ronald D. Moore.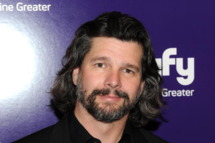 Syfy has given a thirteen-episode order for Helix, a thriller series from Battlestar Galactica's Ronald D. Moore. The show will surround "a team of scientists from the Centers for Disease Control who travel to a high-tech research facility in the Arctic to investigate a possible disease outbreak, only to find themselves pulled into a terrifying life-and-death struggle that holds the key to mankind's salvation or total annihilation." It will debut later this year. Someone tell fake Ronald D. Moore from Portlandia to expect more fanatics.