Terrence Malick's To the Wonder Is Coming to VOD
On the same day it hits theaters.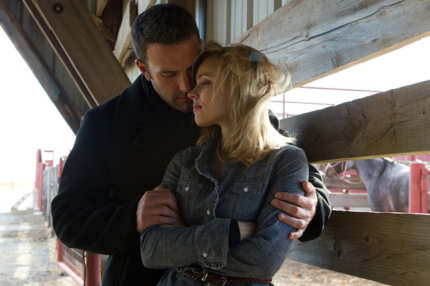 It was announced today that Terrence Malick's To the Wonder will be released simultaneously in theaters and VOD on April 12. That's right: Malick is coming to VOD. The film centers on Ben Affleck as a womanizer caught between his childhood sweetheart (Rachel McAdams) and his French girlfriend (Olga Kurylenko). Just to Malick it up, most of Affleck's dialogue was cut. Sounds like the type of abstract, formalist movie that's super perfect to watch streaming on a laptop.