Will Gluck Directing an Agatha Christie Mystery About Agatha Christie
Expect "a female Sherlock Holmes meets <em>Romancing the Stone</em>."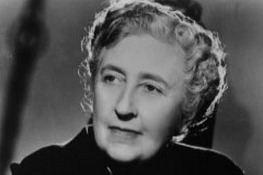 Will Gluck (Easy A, Friends With Benefits, the upcoming Annie remake) has signed on to direct a spec script about Agatha Christie over at Paramount. Described as "a female Sherlock Holmes meets Romancing the Stone," the film will be "an action adventure which surmises what really happened to Agatha Christie during the eleven days she went missing" in 1926. Titled Agatha, the screenplay comes from Allison Schroeder, who wrote Mean Girls 2, a TV movie.