You Want to Win a Mustache Comb Made by Nick Offerman, Don't You?
Here's how to make it yours.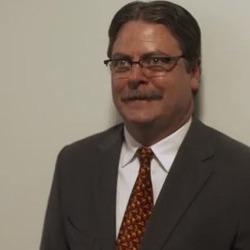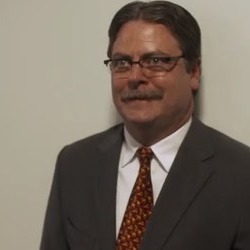 Of course you do! You may not even have a mustache, but why would you pass up the opportunity to win a mustache comb made from the Offerman Woodshop? The Parks and Recreation star is making the offer ( … man) in conjunction with this weekend's release of his comedy, Somebody Up There Likes Me: In addition to Offerman-hosted Q&A sessions today and tomorrow at BAM Cinematek, fans can enter a "Combing Attractions" contest where they vote on their favorite Offerman mustache in the hopes of winning that comb. Retail value is $75, but the chance to possess it is priceless. Watch the video below, enter the contest, and then reread our history of Offerman's marvelous marriage to Megan Mullally, because why not?