The Beastie Boys Have a Memoir Coming
A form-challenging, "multidimensional experience."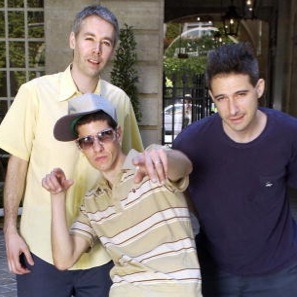 Spiegel & Grau, the folks behind Jay-Z's art book/memoir/lyric collection Decoded, will publish a Beastie Boys memoir in 2015. Mike D and Ad-Rock are penning it, and they're "interested in challenging the form and making the book a multidimensional experience," publisher Julie Grau tells the Times. "There is a kaleidoscopic frame of reference, and it asks a reader to keep up." Agent Luke Janklow, who has been discussing a book project with the group for several years, says, "The first words out of Mike's mouth were, 'I don't want to do a straight memoir.'" Sacha Jenkins, who co-founded ego trip magazine and has worked as a writer and editor for Vibe, Rolling Stone, and Spin, will edit the book. There's no title yet, so we'll go ahead and suggest The Beastie Book.