The Best of This Week's Mad Men Recaps: 'The Collaborators'
Your recap of the recaps.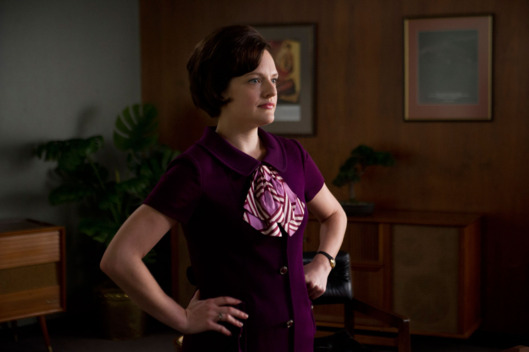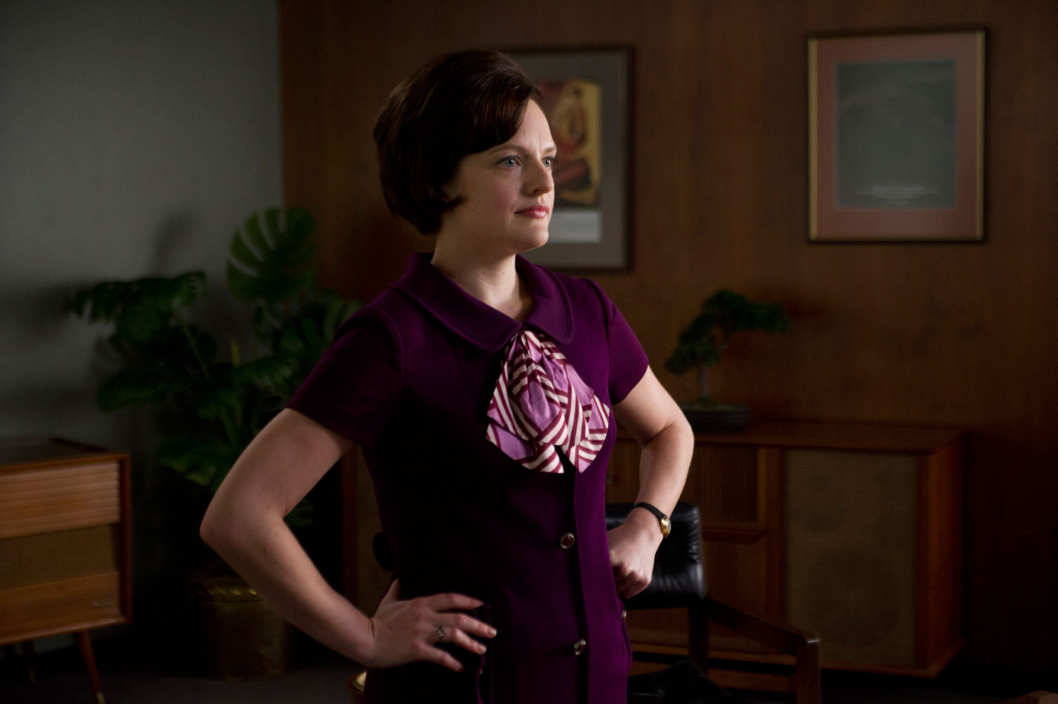 Mad Men led us deeper into Dante's circles of hell this week. It was an episode filled with prostitutes, uteruses, and ketchup. Critics and reviewers debated the quality of Jon Hamm's directing directorial debut and Don's Psycho-esque flashbacks. Yet they all seemed to agree on one thing: Pete Campbell needs another punch in the face. Here's your weekly recap of the recaps.
"Emily Nussbaum said on Twitter shortly after the episode ended that Don's backstory increasingly seems to be the sort that would explain the origins of a 'serial killer, not an adulterer,' and it's not hard to look at, say, young Don watching Mac bed his mother (pregnant with Adam) through a peephole and not have visions of Psycho dance in your head."  —A.V. Club
"You watch [Megan] climb into bed wearing sleepwear that appears to be made from mattress pads, and it's like watching her die. A woman wearing a buttoned-to-the-throat nightgown on Mad Men spells doom like nothing else. —Complex 

"I had a weird thought this week that Doc Rosen might be having an affair of his own … is it always the service calling? —Collider 
"Pete's affair is almost a pathetically comedic counterpoint to Don's. He's always been Salieri to Don's Mozart when it comes to manhood." —Entertainment Weekly

"Apparently when Pete Campbell's around, someone — usually Pete, but evidently not always — winds up getting socked in the face." —Esquire
"This was a much more interesting episode than Jon Hamm's directorial debut, 'Tea Leaves,' and not just because he wasn't stuck introducing Fat Betty this time around. Hamm was fairly candid in talking to Dan Feinberg about how little control he has over the final product of his episodes, but this one looked good, and whoever was responsible for using the 'Don't Look Now'/'Out of Sight'-style intercutting between Don and Sylvia at dinner and them having sex afterward (just as Don was promising they would) did an excellent job of conceiving and executing it." —HitFix
"Here's Don Draper's real secret: Dick Whitman was not a good-looking teenager. (It might have just been his Dust Bowl haircut, styled using an actual dusty bowl.)" —Grantland
"Not only is [Don] still sleeping with [Sylvia], but he's now forking over pocket money once she's blown her allowance from Arnie. It's a small detail, but a telling one: He's smoothing over a point of contention between husband and wife while quietly usurping Arnie's role as provider. Talk about a sneak attack." —Los Angeles Times
"Seeing Don as a kid in a brothel and then seeing him hand money to his mistress: It's all so obvious...At this point, I feel like there should be AMC coffee mugs emblazoned with Don's catchphrases." —New York Times
"Apologies for the sophomoric analogy, but Don and Sylvia Rosen's sloppy affair reminds me of that Sex and the City episode in which Natasha catches a pink-bra-ed Carrie in the apartment she shares with Big. Between Don sneaking into the Rosens' on his way to work and remaining with Sylvia at a restaurant after Megan and Sylvia's husband, Arnold, bailed on their double date, I have to wonder (yes, I'm doing this in Carrie Bradshaw-speak), 'Are they trying to get caught?'" —Rolling Stone
"'If you admire me, hire me,' we hear as the credits roll. And truly, there are so many prostitutes in this episode, from Don's stepmother (who sleeps with Mac) to Sylvia (who happily accepts money from Don after they sleep together) to Joan (who is haunted by Herb from Jaguar, her john from last season) to Don himself (who's pretty much the champion of giving it up for a price). Even so, in an echo of Sylvia's weak protests earlier, it's Don who pretends at higher moral ground after the Jaguar reps leave." —Salon
"Is Bobby just a figment of the Drapers' imagination, or is he actually a person, with his own dreams and desires?" —Time
"Peggy is clearly modeling herself after Don Draper, but even Don — whose professional loyalty is a lot more reliable than his loyalty to his romantic partners — might not be this cutthroat; he was the only one who objected to dumping Mohawk Airlines to chase American Airlines in season two, and he's reluctant to dump Heinz's baked beans division for a shot at the ketchup business. Sylvia's insistence that she would never get an abortion is a particularly uneasy moment of possible foreshadowing; if Don knew how strongly she felt, I suspect he'd call off their affair altogether." —The Week