Robert Downey Jr. Really Did Get $50 Million for The Avengers
He told <em>GQ</em>.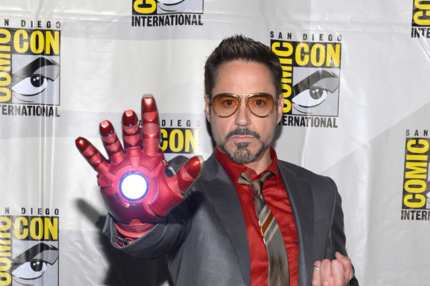 Last May, The Hollywood Reporter claimed that Robert Downey Jr. stood to make $50 million from The Avengers (thanks to various bonuses and backend compensations written into his contract). Today, RDJ happily confirms that number (or a number close to it) in a self-satisfied interview with GQ. "Yeah," he says with a broad smile. "Isn't that crazy? They're so pissed. I can't believe it. I'm what's known as 'a strategic cost.'" Also worth noting: Robert Downey Jr. is very sure he'll win an Oscar, and Robert Downey Jr. did not enjoy the last half of The Master. Read it all.