Game of Thrones' Characters Get Fashion Advice From Celebrity Stylist Brad Goreski
Embrace your inner Liberace, Joffrey!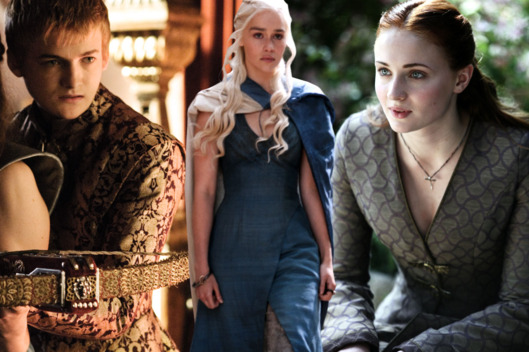 Should Joffrey embrace his inner Liberace? Is it time for Lord Varys to embrace colors? Doesn't Robb Stark deserve some tailored armor? These are the questions of our time, Game of Thrones fans. To weigh in on the iconic looks of our players, Vulture recruited Brad Goreski, celebrity stylist and star of Bravo's It's a Brad Brad World (airing tonight at ten). He's outfitted people like Jessica Alba, Christina Ricci, and Lily Collins, so if anyone knows what Melisandre should be doing with all of that hair, it's him! Check out his suggestions for what to wear in Westeros in the slideshow below.
BEGIN SLIDESHOW