Gucci Mane Is Back in Jail
That didn't last long.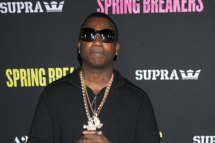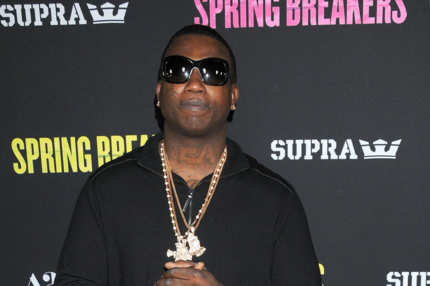 It took less than a day for Gucci Mane to find himself behind bars yet again. On March 26, Mane turned himself in to the Atlanta police over assault charges from ten days before, when he threw a Champagne bottle at a military veteran's head. For two weeks, court denied him bail while they came to a decision as to what to do with the Spring Breakers star. Finally, he was indicted on one charge of aggravated assault, with a judge setting bail at $75,000 on Friday. The rapper paid the amount in full, only to be caught just hours later in violation of his probation, reports TMZ, which means he's back in the slammer until further notice.