J.J. Abrams Wants to Adapt Stephen King's JFK Assassination Novel 11/22/63
Jonathan Demme recently exited the project.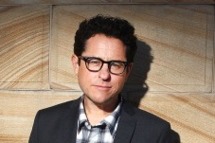 J.J. Abrams and Bad Robot are looking to secure the rights to Stephen King's 11/22/63, a long novel about a teacher who finds a doorway to 1958, does some research, falls in love, waits it out till the day of JFK's assassination, then tries to change history. Jonathan Demme exited a film adaptation in December; Abrams would likely shape the story into a TV series or miniseries. It's auspicious timing, with a long-stalled adaptation of Under the Dome heading to CBS this summer as a miniseries.