John Krasinski to Appear in Arrested Development
He joins <em>Arrested</em> newbies Seth Rogen, Kristen Wiig, and John Slattery.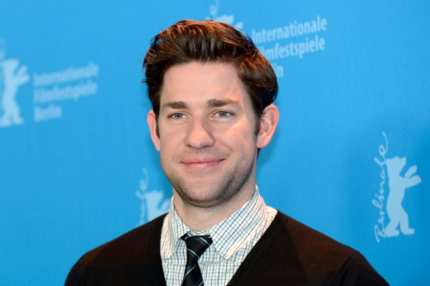 Of course we'll have no idea what his role is until the new season of Arrested Development hits Netflix on May 26, but John Krasinski, The Office's one and only Big Tuna, will make a cameo. The fifteen new episodes will feature return appearances from Ben Stiller, Andy Richter, Liza Minnelli, Carl Weathers, and Henry Winkler, as well as first-time spots from John Slattery, Kristen Wiig, Seth Rogen, Isla Fisher, Conan O'Brien, and the guys from Workaholics.