Mad Men: Clip and Save the Recipe for Betty's Squatter Goulash
For those cold nights when you have just two onions and an Army knife.
On last night's Mad Men, Betty visits her old NYC stomping grounds, looking for a runaway Sandy, but instead ends up giving cooking lessons to a bunch of squatters. They're making goulash, a traditional Hungarian stew with meat, noodles, and vegetables, and while she waits for any word of the missing teen, she can't help but aid the dirtied boys with a few tips. A card from her own recipe box, perhaps? Who knows, but we thought you might want to make your very own — From the Kitchen of Betty Hofstadt Francis ...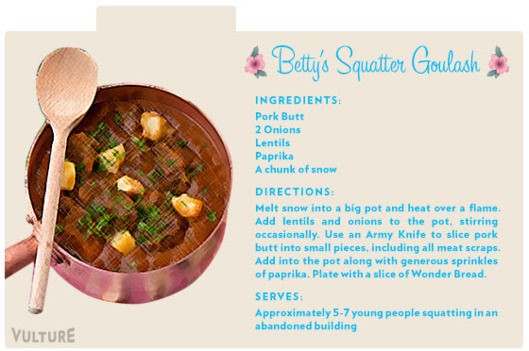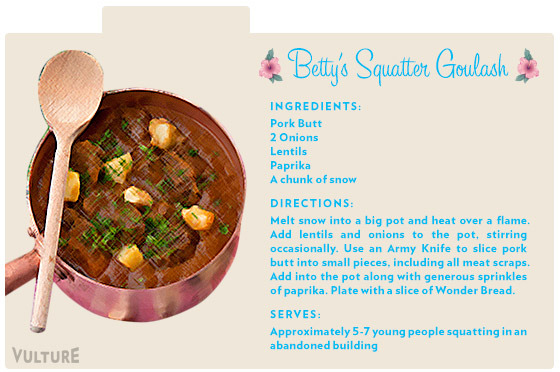 Eat up!