Oblivion Tops Weekend Box Office
<em>The Croods</em> are still hanging in there.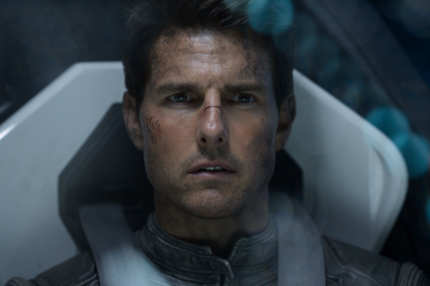 With so many Americans glued to their TVs on Friday night, box office numbers were slightly lower than anticipated this weekend. Still, Oblivion managed to open with a $38.2 domestic haul. (The sci-fi Tom Cruise vehicle has now earned a total of $150.2 million worldwide, having had its $61 million overseas debut last weekend.) Coming in at a far second was Jackie Robinson biopic 42, which earned $17.6 million over its sophomore weekend, bringing its total haul to about $54 million. The Croods continued its slouching success with third place earnings of $9.7 million, bringing its five-week total to $155.2 million. Scary Movie 5 and GI Joe: Retaliation rounded out the top five with a less-than-spectacular $5.89 and $5.7 million, respectively — though GI Joe's month-long loot now totals $111.2 million.