Pain & Gain Leads Slow Weekend Box Office
Meanwhile, <em>The Big Wedding</em> bombed.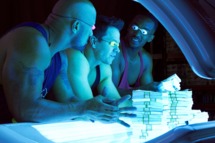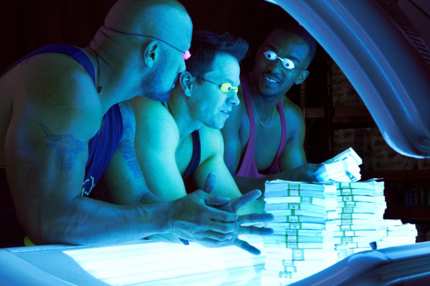 While we're waiting for the summer box office to get its multimillion dollar show on the road, newcomers Pain & Gain and  The Big Wedding opened to lackluster numbers. But every weekend has to have a winner, and Michael Bay's latest sleazefest took the title with earnings of just $20 million. (Wedding, which only brought in $7.5, didn't even make it into the weekend's top five earners.) Second place went to Oblivion, which earned $17.6 million this weekend, while Jackie Robinson biopic 42 came in third with $10.1 million. The Croods — or the little animated darling that could — is now in its sixth week, but it still managed to take fifth place with a respectable $6.5 million haul, bringing its cumulative total to a little under $163 million.