See the Many Blue Shirts of Phoenix's Thomas Mars
So you can recognize him.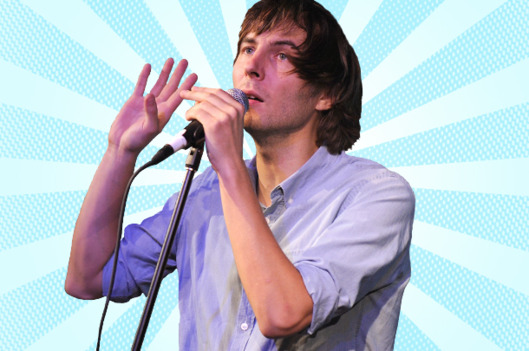 Last weekend, if you turned on the TV around midnight, you caught a familiar sight: Thomas Mars, front man for Phoenix, standing on the Saturday Night Live stage in a button-down blue shirt. This sense of déjà vu follows Mars wherever he goes, because the French rocker pretty much only wears button-down blue shirts. If we didn't know better, we would assume that Thomas Mars only owns, like, four shirts. Since you will be seeing plenty of Mars in the next few weeks — as Phoenix promotes its new album, Bankrupt!, out April 24 — here is a handy guide to the various sartorial choices you can expect. You'll want to keep the shirts straight, of course.
BEGIN SLIDESHOW