Swoon Over This Photo of Frank Ocean Fixing Jimmy Fallon's Bow Tie
While Justin Timberlake watches!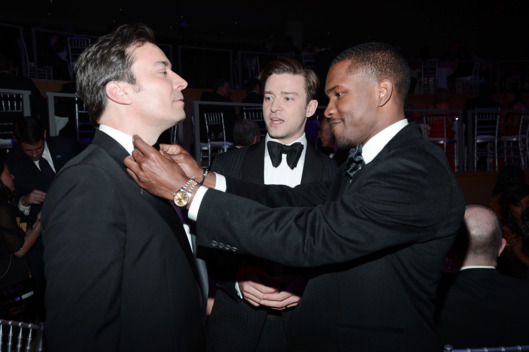 Last night was the Time 100 gala, which means two things: (1) Celebrities hung out with each other, and (2) celebrities dressed super fancy. The perfect convergence of these two things is this photo of Frank Ocean fixing Jimmy Fallon's bow tie while Justin Timberlake watches (which also doubles as a fantastic start to some intense slash-fiction). What do you think they talked about? Suits? Lorne Michaels? If Frank is down to join in the next rendition of "History of Rap"!? Let your minds wonder on this one, guys.