Ratings: CNN Got a Big Boost From Boston Coverage, Mistakes and All
They (mis)reported, and viewers decided they didn't care.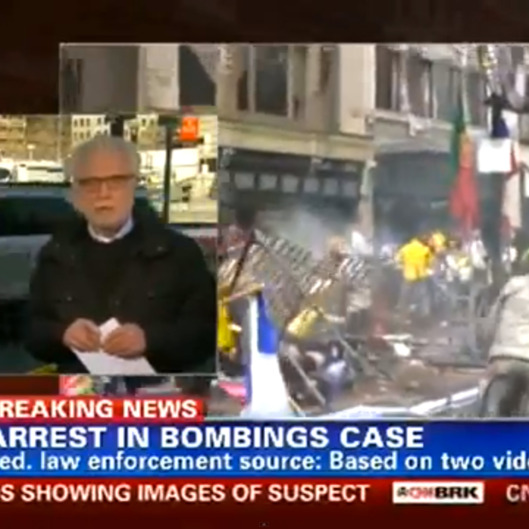 CNN's journalistic reputation took a beating last week, but the flack it took from the Internet didn't seem to prevent viewers from tuning in to the channel. On Friday, as Boston bombing suspect Dzhokhar Tsarnaev was being cornered by authorities, CNN had its biggest full-day audience for a nonpolitical breaking news event since the Iraq War broke out in 2003, the network says.
And while Fox News Channel beat CNN in terms of overall audience, CNN smashed Fox among adults 25 to 54, the demo considered key in the news business. Specifically, during the prime-time hours when the manhunt was at its most tense, CNN averaged 2.5 million viewers in the demo, comfortably ahead of Fox News (1.9 million) and light-years beyond MSNBC (a mere 618,000). Two other fun facts: CNN's prime-time audience Friday among adults 25 to 54 was more than fourteen times greater than its average in the demo during the first quarter of 2013, when it averaged 174,000 viewers in the demo. And almost as impressive, the 2.5 million demo audience Friday was more than six times bigger than the 400,000 viewers CNN averaged back in February for its breaking coverage of the Poop Cruise.