Rosario Dawson Calls Her Vagina 'the General'
And the General doesn't love to be waxed.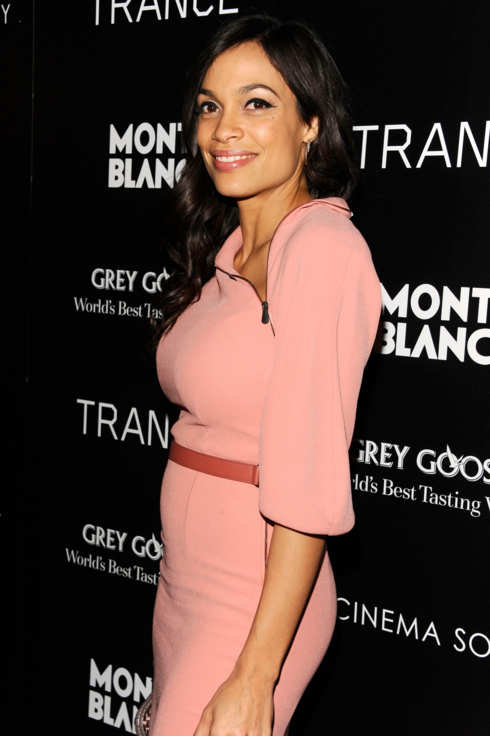 In Danny Boyle's art-heist movie Trance, James McAvoy's character has a strong preference when it comes to women and pubic hair: shave it all off. This meant that Rosario Dawson's character — and Dawson herself — had some grooming to do for her full-frontal close-up. "Waxing hurts!" she told Vulture when we saw her at the Cinema Society premiere of the film last night. "I wasn't thrilled about that. The General, she was angry with me for a little while!" Then, clearly embarrassed, Dawson put her clutch bag up to her mouth — and kept talking. "I should say ... hold on ... Oh, I'm so embarrassed! ... I was thinking, it would be like she was gnarly. She was mad. I don't know. I can't think of it. I'm going to get myself in trouble." Since the Trance shoot, Dawson has given the General a break. "Got the winter do going on," she told us of her now-full bush. "I'm happy."