10 Pop Culture Questions Answered by Vulture This Week
ICYMI, as the children say.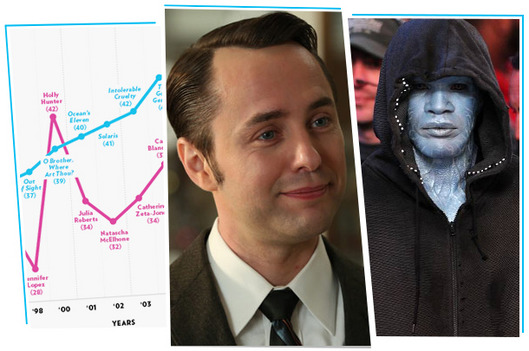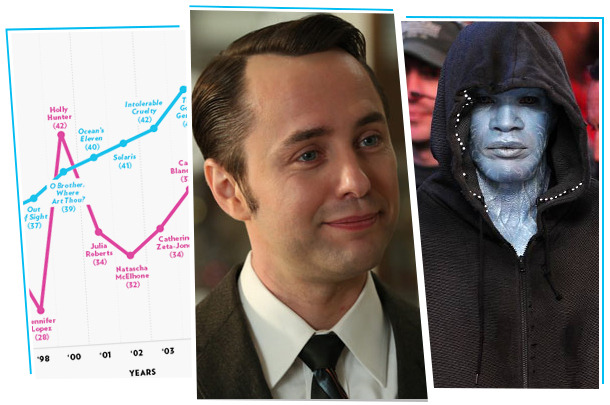 Every week, Vulture faces the big, important questions in entertainment, and comes to some creative conclusions. This week, we investigated the origins of Jamie Foxx's Spider-Man 2 character, read too many YA novels, and did some unpleasant television math. You may have read some of these stories below, but you certainly didn't read them all. We forgive you.
Q: Does Hollywood pair its leading men with age-appropriate love interests?
A: Ha, good one. Kyle Buchanan breaks down the age gap (with charts!)
Q: Is it just me, or is there an overwhelming amount of rape and murder on scripted television dramas?
No, it's not just you. Consider this math from Margaret Lyons.
Q: Which film should I see at the Tribeca Film Festival?
David Edelstein, Bilge Elbiri, and Miranda Siegel picked eighteen Tribeca highlights, in case you would like to see multiple movies.
Q: Is Mad Men's Pete Campbell going bald?
Look, we're not calling him bald. But the hairline is receding for sure.
Q: Does Mark Ruffalo know about Science Bros, the Tony Stark-Bruce Banner romance meme?
He does now.
Q: Which YA Series is my new Hunger Games?
It could be any of these! It could be all of these! (But first you should finish the Hunger Games. Really, it's time.)
Q: Where have I seen Jamie Foxx's Spiderman-2 character before?
Avatar. Also maybe on Friday Night Lights, if you were watching it with a blue tint?
Q: Who has the best scarf game in Hollywood?
A: Peter Dinklage has so many wonderful scarves. Please look at all of his fancy scarves.
Q: Have they released the new Daft Punk single yet?
Why yes, they have. It's real! And it's here.
Q: Is art better when it involves a portrait of Maggie Smith?
Yes.